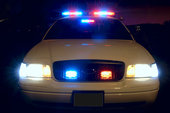 How to get out of a speeding ticket
Our favorite website comments:
DUDE! I almost didn't get this, then figured that I could spare $9.95 if it would save insurance points, court costs, and the fine. Best purchase I've made this year! I was in court for all of 5 minutes (well, I waited an hour for them to call my case, but 5 minutes in front of the judge) and it was dismissed. I took a few questions verbatim from your document, got the answers from the officer I was hoping for, and I paid no court costs, fines, nothing! Thanks, this was way easier than I expected! You should call this "How to turn $20 into $500 overnight :-)" Steve H. (Tampa, Fl)
Very nice. No complicated legalease, and easy for the laywoman to understand. The guide makes sends (sic) and made me feel much more comfortable about going to court. I really was innocent, and got my ticket dismissed. Tara K. (Winston Salem, NC)
---
Purchase securely using Paypal with the "Buy Now" button at the bottom of this page. NOTE: You may need to press "Return to Merchant" button after completing your Paypal purchase, if you do not have a Paypal account or you do not log into Paypal to complete your transaction! If you have any problems at all, please Contact Us, and we will resolve any issues as soon as possible!


We welcome your comments! Please visit the site again, and let us know which method you used to beat your speeding ticket!